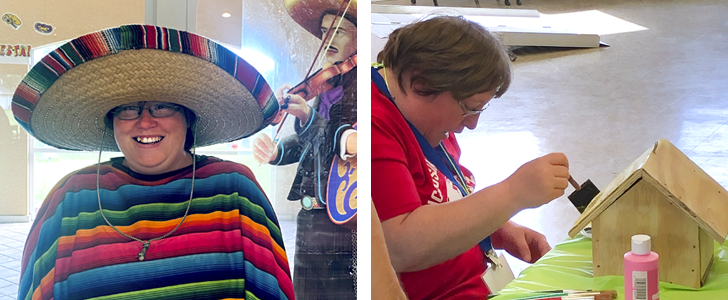 As her name implies, Crystal reflects bright joy and cheerfulness to those around her. Behind her smile is a young lady who, like many of her contemporaries, loves the outdoors, eating fast food, having fun with her housemates, and staying involved in all the activities provided to her in the community and at Protected Harbor.
When her mother passed away in 2018 Chrystal came to Protected Harbor. Her favorite thing about living in the home is the new family of siblings that welcomed her. She enjoys engaging with them in games, physical activities, and worship. Her demeanor makes her a joy to be around.
Crystal's favorite book in the Bible is the Gospel of Luke. Her wish is to learn how to draw. She'd love to be able to draw a portrait of her favorite animal. A cat would give her a big smile.