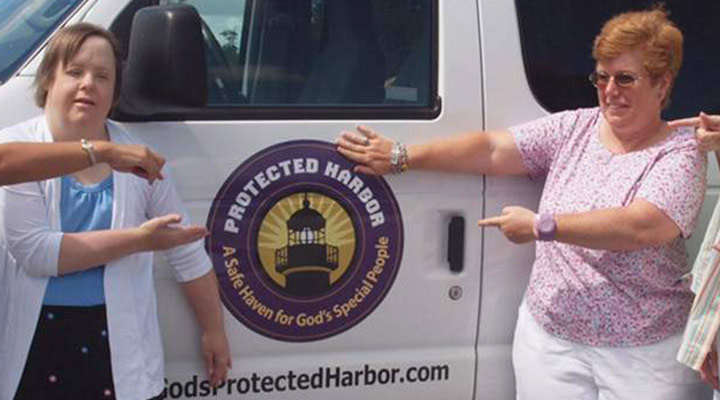 The desire to provide a faith-based, assisted living home for Cleo, their developmentally disabled daughter, led George and Athena Pappas to work with a Special Education Ministry in their church in January 2000.
Soon Monika and Robert Newman joined in the vision and Protected Harbor was founded as a faith-based, non-profit, fund raising organization for construction and maintenance of Group Homes for Developmentally Disabled Adults.
Our Future
We are very excited about what God has in store for the future of Protected Harbor. Vision 2018 includes having $1,250,000 in hand on or before January 1, 2018 to build the second Protected Harbor Home, prayerfully to serve individuals with developmental disabilities in Southwest Florida.
With successful fundraising and the possibility of a grant from the Florida Housing Finance Corporation, Protected Harbor is forging ahead in reaching our goal to build the new home, which will be located on land adjacent to the Royal Palm Baptist Association in Fort Myers. Please prayerfully consider how God would have you be a part of this exciting ministry.