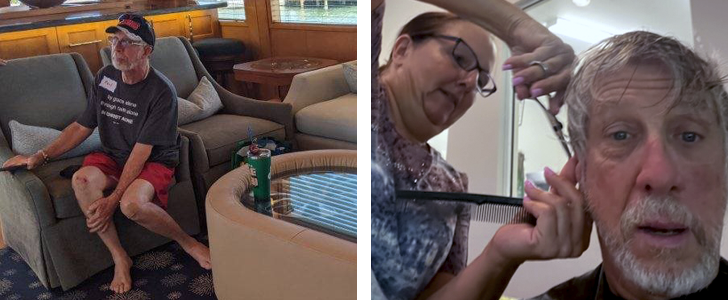 Paul is the newest member of our residential "family." Although he has been part of the Protected Harbor family for some time, he received Supportive Services while living independently. Paul realized he would benefit from more support, so he recently moved into one of our residential homes. This decision was difficult because he knew he would give up some of his freedom. However, adjusting well to his new surroundings and routines relieved Paul's initial fear and anxiety. He is comfortable with his new environment, continuously thanking everyone for their help.
Paul appreciates the training and assistance he receives in managing his life. He particularly enjoys being with other housemates, reading the Bible, attending church, and their help keeping him on track with his schedule. He likes eating out with everyone, decorating his room, and working at Publix. Paul has worked for Publix in Bonita Springs for 19 years and is still excited to go to work every day. Now, he also has a "family" to come home to.
With his parents gone, Paul would like to continue their ministry in Haiti one day. He continues to fulfill the nursing home ministry his father started at Terracina Grand for Senior Living in Naples in coordination with Covenant Church. Each Thursday, Paul plays the keyboard for the residents. This activity is a highlight of his week. He does not have a particular Bible verse; however, his favorite book of the Bible is Revelation.