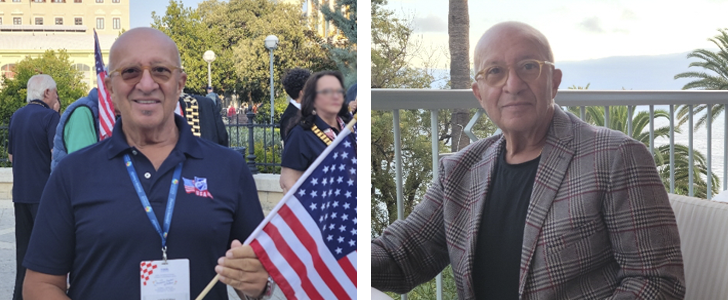 Joe Gandolfo was introduced to Protected Harbor while attending the weekly Men's Ministry meetings at First Baptist Church of Naples. There he met Jeff Buchholz who spoke about Protected Harbor with such conviction and enthusiasm that his interest was piqued.
He attended a few Prayer Breakfast events before finally visiting one of the homes. It was on that occasion that his eyes were opened to the incredible work being done in service to a group of very special people needing compassion, love, and a safe haven in which to live and flourish. He initially became a "Friend of the Board" and shortly after, a full Board Member.
Joe was born in Rome, Italy, and raised in a Christian family with faithful parents. His father served as a Pastor as well as a missionary. After the family moved permanently from Rome to New York Joe attended secondary school. He pursued his university studies to become a teacher of English and taught in NYC Public schools for three decades. During this time Joe also became involved in the travel industry, a role he still holds after retiring from teaching.
The teaching experience, coupled with his Christian upbringing, gave him a sense of empathy toward those who are vulnerable and incapable of caring for themselves. He feels that the segment of the population served by Protected Harbor is deemed by some to be unimportant, but in God's eyes, we are all created equally in His image. Joe has loved joining the Board of Protected Harbor because it is not an anonymous governmental institution. It is a faith-based ministry run by a staff that loves God and the clients they serve. The residents are not just a number but part of a family.
Joe feels he can contribute to the ministry by introducing his vast network of friends, co-workers, and acquaintances to the mission of Protected Harbor. His success is evident in the growing number of people who have volunteered their time and generously contributed financially. Seeing the smiles on the residents' faces is the ultimate reward.
Joe says that what excites him most are the plans for future growth and expansion first introduced by Loretta Mottram and now continuing full throttle by Robin Antone, the current Executive Director.
Deuteronomy 6:5 is one of his favorite verses. 'You shall love the Lord with all your heart and with all your soul and with all your might."