"Deep and wide
Deep and wide
There's a fountain flowing
Deep and wide…"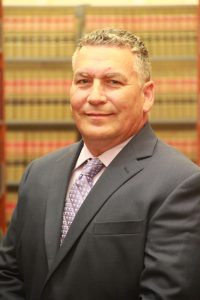 This children's song very popular some decades ago in Sunday Schools all around the country came to mind while preparing to introduce one of the newest members of Protected Harbor's board Joe Bare. While the song alludes to God's infinite love for his children, in Joe's case it underscores what depth of experience and knowledge he brings to the table.
Despite his unassuming demeanor, he is a man with a distinct pedigree, varied life experiences and a deep commitment to whatever he sets his mind to do.
A native of North Carolina, he continued living there with his family until joining the army at the young age of eighteen. He remained in the army for twenty years eventually achieving the rank of First Sergeant. During this long period and while traveling the world, including a tour in Iraq, he was able to earn a degree in Professional Aeronautics from Embry-Riddle University.
He finally left the army in 2007 and moved to Naples, Florida where he currently resides with his wife and three sons. This was not a retirement, however. Mr. Bare continued his studies  earning a Bachelor's degree from Hodge's University graduating Summa Cum Laude with a major in legal studies, all while also working full time teaching Leadership Education at a local Title One High School. In addition, he continued his studies at Ave Maria School of Law where he earned his Juris Doctor in 2019 graduating once again Summa Cum Laude.
While in law school Mr. Bare interned for the Hertz Global legal department. He currently practices at Boatman Ricci, a law firm in Naples, Florida.
In addition to his service work, Joe enjoys golfing, camping and spending time with his family.