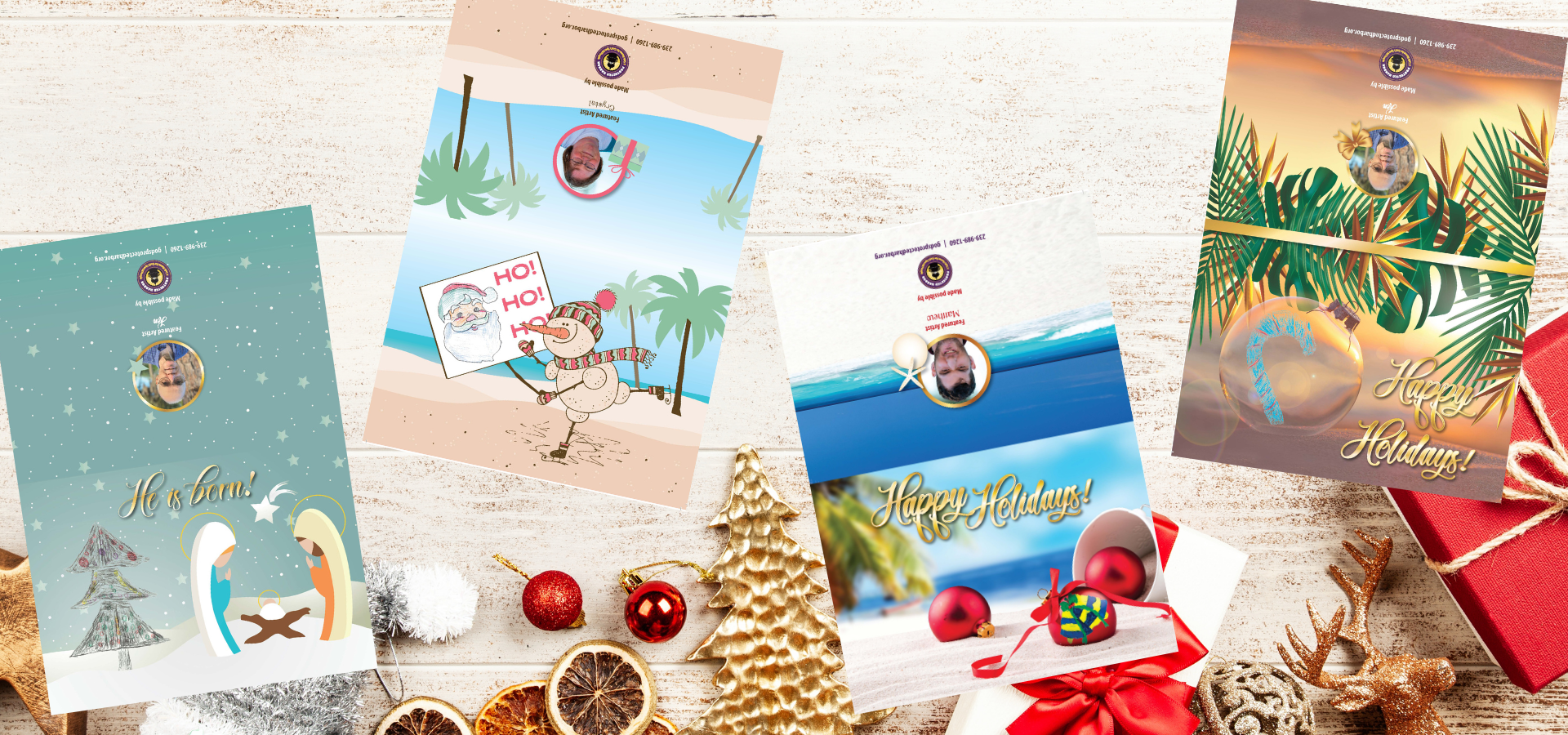 This Christmas, send a holiday greeting with a Protected Harbor Greeting Card!
These one of a kind Christmas Cards have been created by Protected Harbor residents.
Choose from 2 collections of 12 unique cards for just $19.99. Options include a religious assortment or a traditional set to be shipped directly to your door.  
All proceeds from your purchase will directly benefit the residents whos artwork is being showcased on the cards. 
If you wish to contribute without purchasing cards, please click the Donate Now link from the newsletter homepage. 
Thank you for your support! 
Ordering, Billing & Shipping Information go here.