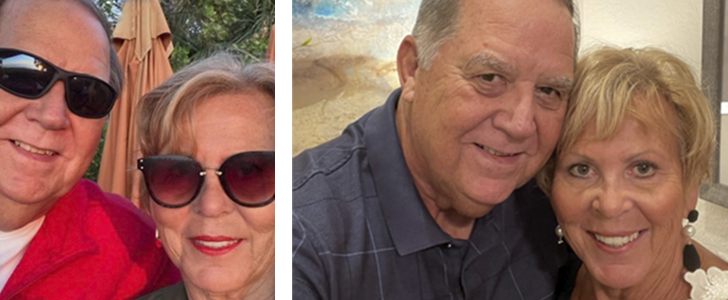 Cindy Weiner recently joined the Marketing Committee for Protected Harbor. Her professional expertise will be a true asset as we continue to expand our outreach and increase public awareness of our mission.
She was introduced to PH by her neighbor and friend Joe Gandolfo. Joe serves on our Board and he invited Cindy and her husband, Buzz to our recent Olympics event in which residents competed in games to win medals. By volunteering, they were able to interact personally with the residents; a rewarding experience for all.
Cindy and Buzz have been married six years, she has two stepchildren and five grandchildren. She keeps active playing golf and traveling with Buzz in their RV. She also volunteers with the Parkinson's Association of SWFL.
Cindy comes to us with an extraordinary background in communication, having run several radio stations in Rochester NY, Albuquerque NM, Las Vegas, and Kansas City. She began working in sales, eventually moving up to management. In each of the above locations, she successfully elevated the radio stations from mediocrity to excellence.
After her radio career, she began working for the Children's Miracle Network helping them raise money for 160,000 non-profit children's hospitals by using her background in radio to accomplish the task. They did radiothons, broadcasting live from various hospitals, something she would like to see replicated at Protected Harbor.
Her interest in working with Protected Harbor was inspired by the manner in which our organization impacts individuals on a personal level and that it is being done locally. She loves the smiles on the faces of the residents and understands the comfort and relief of their parents who no longer need to worry about their adult child's future care. We are thankful for her expertise and her willingness to share it with us to help us grow.