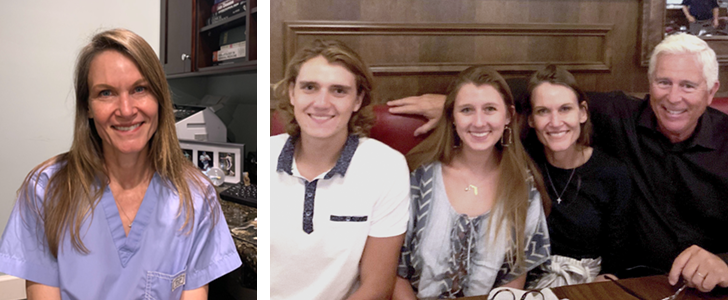 One of the miracles of Protected Harbor's mission is the eclectic group of people God inspires to join our organization. Bringing talent, knowledge, and skills, each offers selfless service to help God's special people.
One such person is Caren Mikesh. Caren hails from North Dakota, is married to Vince, and has two children, Lilly and Chris. She also has a sister with special needs prompting her interest in working with that special population while in college and beyond. Caren's children recently graduated from high school and are attending college. She felt it was the right time to give back and currently serves on our Governance Committee.
Caren was introduced to Protected Harbor last year by a friend who heard of our ministry and likes the fact that Protected Harbor is a local faith-based organization. Caren sees the smiles on the faces of our clients and her desire is to help Protected Harbor achieve its goal of reaching the many people who need our services.
Dr. Mikesh specializes in general and surgical dermatology with an office in downtown Naples. She completed her studies at the University of California in Los Angeles and her medical degree at Tulane University in New Orleans. She also volunteers at a neighborhood clinic.
During her free time, Caren heads to the beach where she enjoys paddle boarding. Her other favorite activity is traveling. We are thankful for the energy that Caren contributes by sharing her time and serving the people we care for through Protected Harbor.