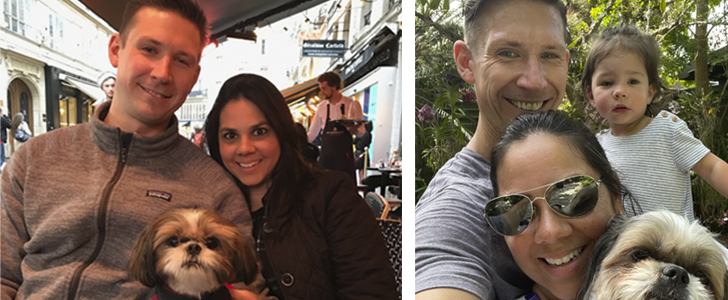 We are very blessed at Protected Harbor to have an eclectic group of people who are Board Members, Friends of the Board, volunteers, members of our staff, committee members, educators, and much more.
All of these people contribute using their backgrounds, their life experiences, and their professional titles. They all work together with joy, serving the residents in this ministry, whose appreciation is evident in their smiles.
Our latest addition to the Marketing Committee is Marissa Godlewski. She came to us last year in May after moving with her family from New York City. Relocating to Florida, Marissa joined Gulf Bay Group of Companies, a real estate development company, as a Principal overseeing administration and operations. Before this, Marissa worked for the Colgate-Palmolive Company in numerous management positions both in North America and Europe. Prior to Colgate-Palmolive, Marissa worked in Digital Marketing at Bloomberg Businessweek and The New York Times. She holds a Bachelor's degree in English from the University of Pennsylvania and an MBA from Cornell University.
Marissa was introduced to Protected Harbor by her mother Tanya Croy, and her brother Nicholas Ferrao who both serve on the Board.  Marissa's goal is to help to implement more efficient, robust marketing strategies and tactics that will attract increased awareness of Protected Harbor.
While adjusting to life in Southwest Florida, Marissa enjoys spending time with her husband, Kamil, and their two-year-old daughter. Outdoor activities not easily available in New York like swimming, walking the beach, and visiting the zoo year-round are also great fun for the family.
Marissa's focus in life is exemplified by her favorite Bible verse: "Arise, for this matter is your responsibility. We also are with you. Be of good courage and do it." Ezra 10:4