"Here we are Lord, send us"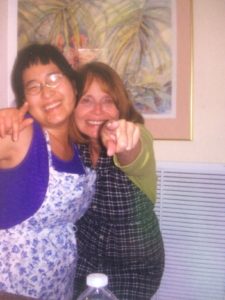 Protected Harbor opened its first home to six wonderful women and continues to offer a warm, loving, Christian environment for them to live and grow. This home and these girls would not be what they are if not for two people, Perry and Beverly Duncan.
Who are these people who have dedicated their lives to serving in this ministry? We invite you to get to know these two Protected Harbor house parents.
Perry and Beverly met in college in 1968 and were married two years later. When Perry graduated from college, he joined the military while Beverly finished school. The couple went on to pursue careers that brought them to new places and provided them with bountiful experiences.
Over the years, the couple has gone wherever God directs. They have experienced life in Europe for three years, then returned to the U.S. to to join the corporate world. Later they founded a Christian school in Atlanta. No matter where they were in life, they continued to say "Here we are Lord, send us."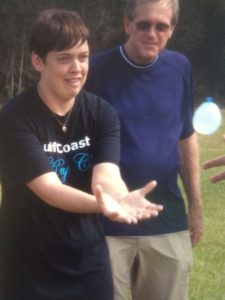 After retiring and moving to Southwest Florida, they found themselves being called to a new ministry. Florida Baptist Children's Home (FBCH) hired the couple to manage a small home for adult women with developmental disabilities, owned by a nonprofit organization named Protected Harbor. At the time, FBCH was responsible for managing Protected Harbor's home. After some time with Perry and Beverly in charge, Protected Harbor employed the couple directly to manage operations.
Now, you will find these two spending their days (and nights) in the women's home caring for the women's needs and working fervently to ensure their quality of life.
"I love watching the ladies live life," said Perry. "The Lord shows through them, and although some of the changes they make are miniscule, it is nice to watch them make progress over the years."
When they are not with the ladies, the two enjoy boating and spending time on the beach. They make it a priority to go visit their three sons and eight grandchildren throughout the year.
Thank you, Perry and Beverly, for sharing your lives with this ministry. We are blessed that the Lord sent you to us!