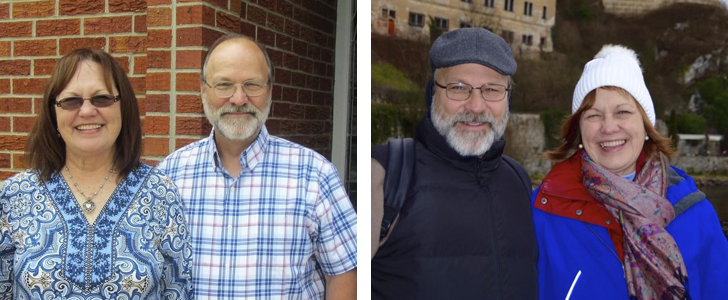 David and Sandy Zigler joined the staff of Protected Harbor this past March. As our newest Direct Support Professionals, they work with the residents in our home on Briarcliff Road in Ft. Myers.
Their eclectic backgrounds are a perfect fit as they serve our clients. For 28 years, David worked as a Chiropractic Physician, subsequently transitioning to a job in property management and real estate. Meanwhile, Sandy was employed as an educator, during which time she taught and held the role of Principal. Within those 46 years in education, Sandy worked with students with emotional disabilities. Once David and Sandy retired, they moved to Hungary, where they taught English. It is a blessing that they recently relocated to Florida to join our team.
The Ziglers' decision to work with our clients while still healthy and able is gratifying because Protected Harbor is a faith-based organization. It provides a desired "ministry" position, allowing them to share their deeply held beliefs and a chance to talk openly about the love of Jesus while on the job. They appreciate that Protected Harbor is an organization that strives to meet each client's physical, intellectual, and emotional needs while providing important spiritual guidance.
Sandy and David experience many rewards here. The latest is witnessing Matthew's and Crystal's joy after receiving their baseball awards. There is also the added reward of seeing the residents express love toward one another. They see friendship, forgiveness, playfulness, and support as they happily share their daily lives.
During their occasional free time, the Ziglers enjoy fishing and relaxing on the water. Sandy's favorite verse is Jeremiah 29:10-13, while David's is Matthew 11:28.