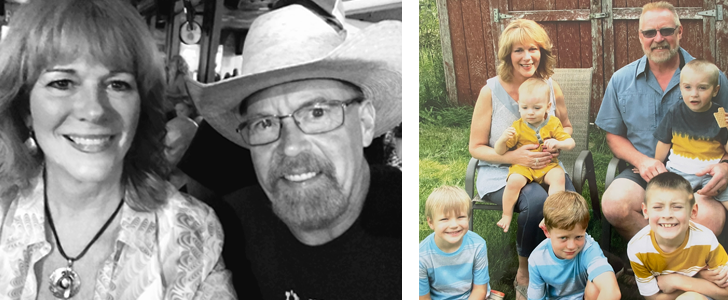 As Protected Harbor continues its growth and expansion, we have been fortunate to continue recruiting new personnel and support staff. One of the latest people to join us is Mary Osen; she began working with us last year in November.
Mary is from South Dakota, where she worked as Parish Administrator for several local churches. She moved to southwest Florida seven years ago and, like many others before her, she never looked back. Mary has family members with developmental disabilities, so when she attended a job fair and met Robin Antone, she was immediately interested. Robin described the mission of Protected Harbor and all it stands for. Mary was intrigued enough by the challenge to embrace the new position and readily accepted the offer. She is now officially a Support Coordinator for our Community Support division. Her role is to field calls from prospective new clients who may need the services offered by our organization or help with navigating the complex maze of state agencies to obtain medical, financial, or other resources.
Since joining Protected Harbor, Mary has embraced her role enthusiastically, learning to master the intricacies of her new position. Mary's background in administration and the skills associated with it have proved useful as she also helps our office run more efficiently. What makes her job more satisfying are the opportunities to meet and get to know the clients. She finds them to be a delightful group of adults who bring a smile to her face. Mary recently spent some personal time with Cleo and Tiffany, during which she came to appreciate how well cared for and content they are at Protected Harbor.
Mary now spreads the good news about Protected Harbor and the diverse services it offers. Protected Harbor has a real heart for its mission to take care of God's special people. The training, companionship, and loving environment the clients are offered allow them to live their very best lives despite their challenges.
Outside of work, Mary loves spending time with her seven grandchildren and roaming local farm markets with her husband, Lon. Her favorite Bible chapter is Matthew 7.