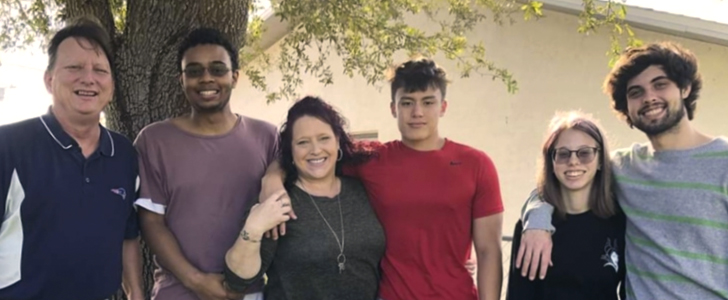 We are pleased to introduce the newest member of our team at Protected Harbor. Robin Antone joined us in January in the new role of Senior Director of Community Supports.
Robin has twenty years of experience working with persons with disabilities. Most recently she worked twelve years for Goodwill. Before that, she worked with foster families and was a foster parent herself for ten years. Robin hails from Ohio but has lived in Southwest Florida for thirty-seven years. She is a trained professional and used her experience in data analysis and quality assurance, to work for the State of Florida. She and her husband Mike have been married 35 years and have 4 adopted children, 3 boys and one girl ages twenty-five, twenty-one, twenty, and seventeen.
Robin brings with her a unique set of skills, including her knowledge of compliance with state programs that will help Protected Harbor build community support. Her relationship with Trailways Camp is also very valuable and will help bring our organization to the next level.
Robin's previous experience with Goodwill has given her an insight into the state requirements for many programs in Florida. She also had a role in opening an adult training center at Goodwill.
Robin is also a CARF surveyor, an important accreditation that agencies must receive demonstrating compliance with required standards. As Protected Harbor grows her expertise will be extremely valuable. Robin is also involved in Family Initiative and does scholarship reviews for the Collaboratory of Ft. Myers. Her knowledge and extensive Florida network will be a huge benefit to us.
Robin was inspired to join the team of Protected Harbor by Loretta Mottram, as well as some Board Members and the staff. Especially after having met some of our clients, she feels the organization is doing amazing things for this unique population. We are grateful she has vowed to use all her energies to insure everything she does enhances the success of our clients and the mission of Protected Harbor.
Robin's favorite Bible verse, Isaiah 40:31, explains her philosophy of life quite well: "But they that wait upon the Lord shall renew their strength; they shall mount up with wings as eagles; they shall run, and not be weary; they shall walk, and not faint."